Insights
What are the benefits of customized software for businesses?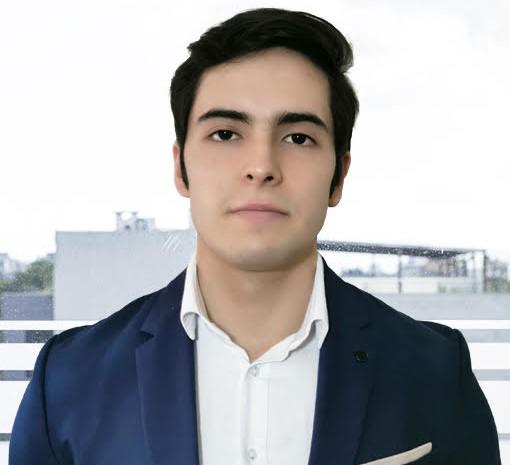 More and more companies decide to invest in custom software development. This trend is due to the detriment of prefabricated programs due to their characteristic limitations, the consolidation of a user who demands personalized experiences, and the growing demand for instant services.
In most cases, companies see in this service the ultimate solution to take efficient control of their operations, better manage their business and satisfy their customers. Unlike standard or commercial software, custom software can respond to the particular needs of the company. It makes it a great ally to stand out in the market.
Custom software features

Custom software comes in many forms. It can refer to website development, mobile applications, software tools, process management, e-commerce, API development, or cloud computing. The truth is that even with this characterization, we do not cover all the types that exist.
According to Camilo Nova, CEO of Axiacore, an expert technology company in strategy, design, and development of digital products, "it is essential to understand the custom software creation process as a program design similar to a tailored suit. Just as a tailor would do, when taking measurements, choosing the style, and starting the sewing, the final result must perfectly meet the customer's requirements".
In case of any possible difficulty or dissatisfaction, this freedom allows improving the product almost without limit. For all these reasons, custom software is built generally with efficient working methodologies and the latest technology.
Having understood this, let's review the main advantages of hiring custom software.
1. Cost-benefit
It is no secret that the investment in a customized platform, at first, could be higher than accessing a prefabricated product. However, the long-term benefits are usually much more significant.

For example, among the most common constants when acquiring standardized software are the additional costs generated by licenses and the need to purchase new products not included in the contract.

2. Personalized tool
As we know, an iterative process to respond to the changing habits of users is one characteristic of the creation of quality technology. Hence, custom software stands out its flexibility to be modified as required by the company's progress, instead of being a rigid product.
3. Cybersecurity
Standard platforms are more vulnerable to hacking attacks in that they are available to everyone. On the other hand, custom software is more secure and heavy for cybercriminals to infiltrate as it has limited use within the organization.
Crackers don't see much point in breaching custom software when they know they can access a system shared by several companies.
4. The need comes first
The best way to satisfy a user is to build a solution that fits their particular needs. Every industry and, more specifically, every company is different. Building from DNA will eliminate any straitjacket that forces us to adapt to what is offered by a template.
5. Process integration and scalability
If you want to create a robust and complete omnichannel experience, custom software is the solution. Companies that need numerous programs will find in this solution the answer to unifying processes and departments.
On the other hand, having a customized system allows companies to respond to their changing needs. Custom software often evolves as the company grows.
6. Technical Support
Another great benefit is the possibility of having simple communication with the team that participated in the development process. This access helps to respond in real-time to any problem that may arise during the operation.
Most quality services include IT maintenance, infrastructure upgrades, and enhancements in their portfolio.
7. Ease of use

Any department of the company can use customized solutions regularly. In this sense, even if the employees are trained in different disciplines or have been with the company for a short time, they should have no problem managing it.
The design of these products is a clean, intuitive, and streamlined interface. All this facilitates allows guiding users in navigation, eliminate complexity, and reduce error rates.
8. Competitive advantage
Being a constantly growing market, companies that invest in customized software acquire attributes that the competition does not have. Such as efficient management of their processes, actual knowledge of their audience, or brand recognition.
In addition, the investment made at the beginning usually represents long-term economic relief and a significant saving by avoiding technical debt.
Takeaways:
Commonly, money and time are the two elements that most support a decision when we invest. "By giving them all the prominence, we can omit the initial reason because we are looking for a solution to a specific need. It is how, in the worst-case scenario, by trying to save and optimize resources, we turn what was an investment into an expense with no return", commented Nova.
Quality custom software prepares companies for at least the next decade. It is vital to replace any burden that hinders the work or blur our goals in an economy characterized by sudden changes and high competition.
In this scenario, a great ally will be the tool that allows us to improve our performance as a company, respond effectively to the requirements of our customers and be sustainable in the long term.